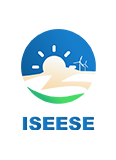 WELCOME TO ISEESE 2021!


2020 International Symposium on Energy, Environmental Science and Engineering(ISEESE 2020)was successfully taken place on November 20-22, 2020 in Chongqing, China.

The 2nd International Symposium on Energy, Environmental Science and Engineering(ISEESE 2021) will be held on December 24-26, 2021 in Harbin, China. ISEESE 2021 is to bring together innovative academics and industrial experts in the field of energy and environment research to a common forum. The primary goal of the conference is to promote research and developmental activities in energy and environment research and another goal is to promote scientific information interchange between researchers, developers, engineers, students, and practitioners working all around the world. The conference will be held every year to make it an ideal platform for people to share views and experiences in energy and environment research and related areas.
Topics of interest for submission include, but are not limited to:
I. Environment and Energy
II. Environmental Science and Environmental Engineering
More topics(click)

Submit to the Conference

Papers submitted to ISEESE 2021 will be reviewed by technical committees of the conference.
All accepted full papers will be published inProceedings of Science(ISSN: 1824-8039) and will be submitted to EI Compendex for indexing.
Paper template

, No less than 5 pages
>>>ISEESE 2020: EI Compendex (click)

>>>ISEESE 2020: Scopus (click)



Submit to the SCI Journal
Note [D+511] at submission. Priority will be given to review the paper
◆ All submissions must not be less than 10 pages in length.
◆ After passing the examination, specific paper templates will be given.
Environmental Earth Sciences
ISSN: 1866-6280,IF: 2.784
Indexing: SCIE
Quartile: CAS: Q4,JCR: Q2/Q3
Aims & Scope : Environmental Science and Ecology
Submission to first decision: 3Months
Submission Deadline: 2021-12-31
All submitted articles should report original, previously unpublished research results, experimental or theoretical. Articles submitted to the conference should meet these criteria and must not be under consideration for publication elsewhere. We firmly believe that ethical conduct is the most essential virtual of any academic. Hence any act of plagiarism is a totally unacceptable academic misconduct and cannot be tolerated.
Supported by


Academic Exchange Information Center, also known as AEIC, is a well-developed platform for academic exchanges founded jointly by universities, research institutes and enterprises worldwide. Supported by professionals and researchers from across the globe, AEIC strives to promote sharing of academic information, boost research cooperation, explore hot social topics and encourage science popularization initiatives. Dedicated to "providing professional and devoting service" and built on the core values of "professionalism, devotion and dedication", AEIC seeks to provide more opportunities of academic exchange. We provide publication services for authors from academic conferences indexed by EI/CPCI so that their manuscripts can be widely cited. We also recommend quality research manuscripts for publication on SCI and SSCI journals.
Media Support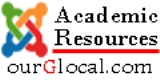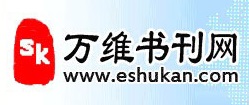 Indexing Information